About BVI Newbie
Friday February 17th 2017
About BVI Newbie History
BVI Newbie began, as many original ideas do, out of necessity. For decades, expat visitors have endured the painstaking process that comes with moving to the BVI to work.
It is not a simple process. There are medical requirements, certifications, proof of experience and educational requirements that one must present to the labour and immigration authorities for approval.
After many years of repeating the process ourselves in the BVI, we thought, "Wouldn't it be great if there was an instruction manual for working in the BVI?"
In the beginning, it wasn't easy. Our concept did not impress everyone, in fact it annoyed some people. That's how we knew we were doing something right, something a little disruptive but in the end something we could all believe in.
BVI Newbie's Mission
Our goal was originally to help those who come to the BVI, feel as if though they truly belong. We strived to take away any negative preconceptions and truly present the BVI with all its merits and faults. Most of all, we chose to be honest with our audience, no matter what.
This website is an insiders guide to the BVI, written by locals who have experienced the trials firsthand.
Over the years our production team and our content has grown more diverse, and has evolved with the islands and its visitors expectations.
The Creators of BVI Newbie
The trio who started it all.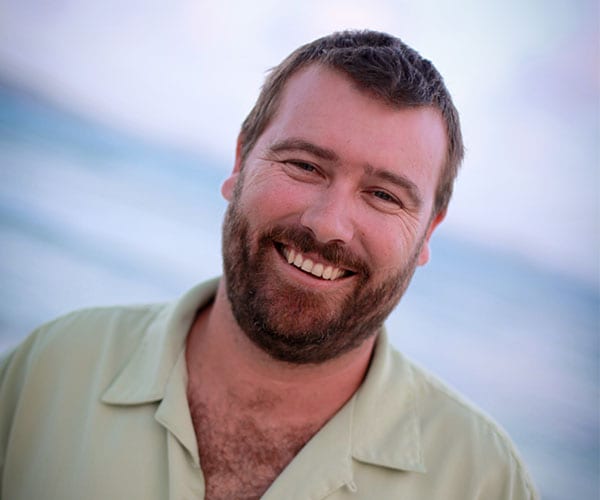 Founder of aLookingGlass and Co-Creator: 2002 – 2015
---
Colin opened doors in 2002 and started the territory's very first BVI Property Guide, (now Virgin Islands Property & Yacht). He ran aLG up until 2008, but continued to contribute to weekly brainstorm sessions and business development meetings up until 2015. One of such meetings led to the birth of BVI Newbie.
Now, less involved with aLG, Colin runs one of the most prominent shipping and freight forwarding companies in the BVI, Aeropost – BVI. He also contributed his first-hand knowledge as a mailing guru to update our Shipping and Duty section.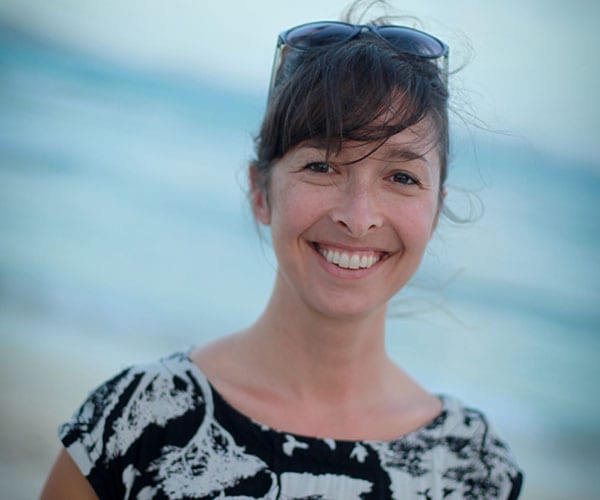 Traci O'Dea
Founding Editor, Co-Creator, Contributor: 2008 – Present
---
T.O. is the original author and co-creator functioning as the founding editor behind BVI Newbie. Her never-ending creativity allowed for the production of Newbie's 1st annual publication and subsequently, updates in the 2012 and 2013 versions.
Now as a contributor, Traci helps keep BVI Newbie up to date and relevant to our continually growing audience.
The Production Team
Keeping the Dream Alive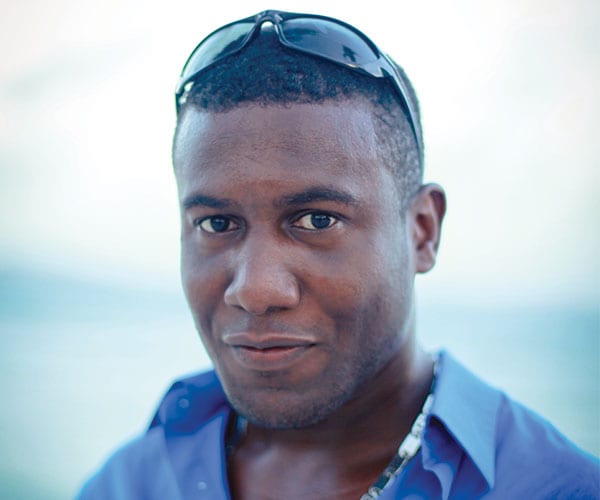 Stephen L. France
Editor-in-Chief: 2014 – Present
---
S L F as he is sometimes referred has continued compiling new additions and updates for BVI Newbie's fifth edition of the book. His passion for writing and knowledge from running aLookingGlass' monthly publication Virgin Islands Property and Yacht has assisted in determining the new sections as well as the most effective distribution spots where BVI Newbie can reach you.
In addition to providing content and editorial expertise to BVI Newbie, Stephen is a self published novelist now residing in London, UK.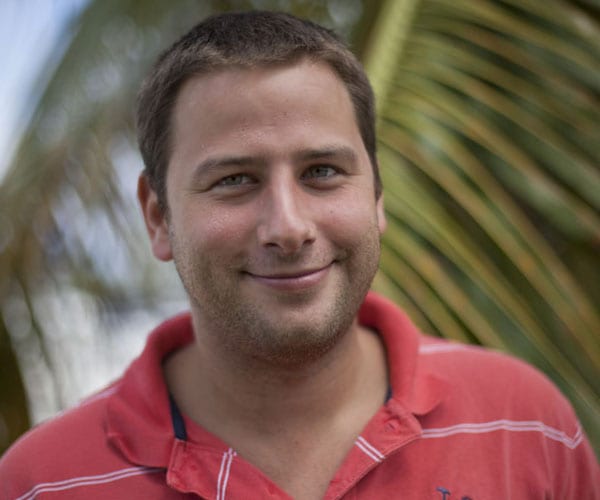 Maros (Mo) Pristas
Web Developer, 2012 – P
---
Maros, or "Mo" as we call him, has successfully revamped our website on several occasions making the interface easier to use and more attractive. The once BVI resident, now residing in the Czech Republic, has succeeded again in making the online segment the greatest friend a new visitor or resident can have, right at their fingertips. He is constantly looking for new ways to make BVI Newbie perform and behave more like a mobile app than a website.
Mo is a massive fan of the BVI in general and promises to return again one day, especially if he can book his tickets through BVINewbie.com.
Our Expert Team of Guest Contributors
If you would like to contribute content, join our collective and ultimately help our cause, please get in touch. Email us at
[email protected]
Heather Anderson, wedding planner and mother of three, provided information on getting married and having a baby in the BVI.
Sachkia Barnes—a freelance writer and public relations manager in the Territory—is a fountain of knowledge about the BVI, sharing information with BVI Newbie in the Healthcare, Education, Starting a Business and Utilities sections.
David Blacklock, is a charter captain and freelance writer living in the BVI who always keeps our Splashing section updated.
Dr. Cindy M. George, "Dr. Cindy" is a Couples and Family Therapist who holds a Doctorate in Marital, Couples, and Family Therapy, from Barry University. She has twenty years of experience in the field of counseling, and works with couples to help them overcome their relationship challenges. Dr. Cindy also counsels individuals for numerous concerns such as anxiety, stress, and depression, and children for behavioral and adjustment issues. Her physical office is located in the Roger Downing Building on Main Street, Tortola. She also conducts online therapy as part of her services. For more information contact Dr. Cindy at 284-346-0662.
Kelly Bos, family therapist, wife and mother contributed to sections related to children, family, 'island fever', socialising and community events.
Charlie Brigden, admin for the law firm Martin Kenney & Co, contributed her extensive 'new-starter' research to sections Immigration & Work Permit, Transportation, Money & Banking, and her Hurricane Emergency Kit.
Judy Haycraft moved to the BVI in 2000 after eight years building a successful recruitment career in London. She greatly assisted authorship of the Relocating section.
Gareth Thomas, provided his expertise on navigating the formalities of a newbie's first few weeks on island. He is a long term member of the BVI Financial Services Industry.
Karyn Alexander is a young Virgin Gordian who was educated at The Little Rainbow Primary School, Bregado Flax Educational Centre- Secondary Division, H.Lavity Stoutt Community College, and the la communicator and believes that she can reach and influence others by her positive online messages. She enjoys reading and writing. Fashion is another of her passions. Karyn knows that determination, discipline, and effort leads to success.
Claire Hunter proved a valuable resource from inside the Governor's Office, pointing out necessary updates throughout its growth. Her resourceful and insightful input helped a great deal.
Armando Jenik has dedicated much of his life to the waters of the Virgin Islands with his experience taking him from National Geographic expeditions to the Hollywood role as an underwater stunt double for 'Bernie Lomax.' He clarified marine facts and information in our Newbie Junior section.
Dr Mitch Kent—historian and archaeologist—is a beacon of information. Referenced throughout Newbie as our source for much of the BVI's culture and history, he is perceived by many as a living encyclopaedia.
Charlotte McDevitt, Green VI's founder has made it her mission to make the BVI the sustainable and 'green' haven it's capable of being. She updated Newbie's information about waste management and budding recycling programmes.
Clive Petrovic who heads the environmental agency Econcern is the go-to guy in the Territory for most environmental assessment needs. He can tell you all the quirky facts about BVI wildlife and helped in the flora and fauna department.
Louise Reardon has taught sailing with Offshore Sailing School on Tortola since 2006. She is a RYA Yachtmaster Instructor, and US Sailing Instructor, contributing her knowledge to the Splashing section.