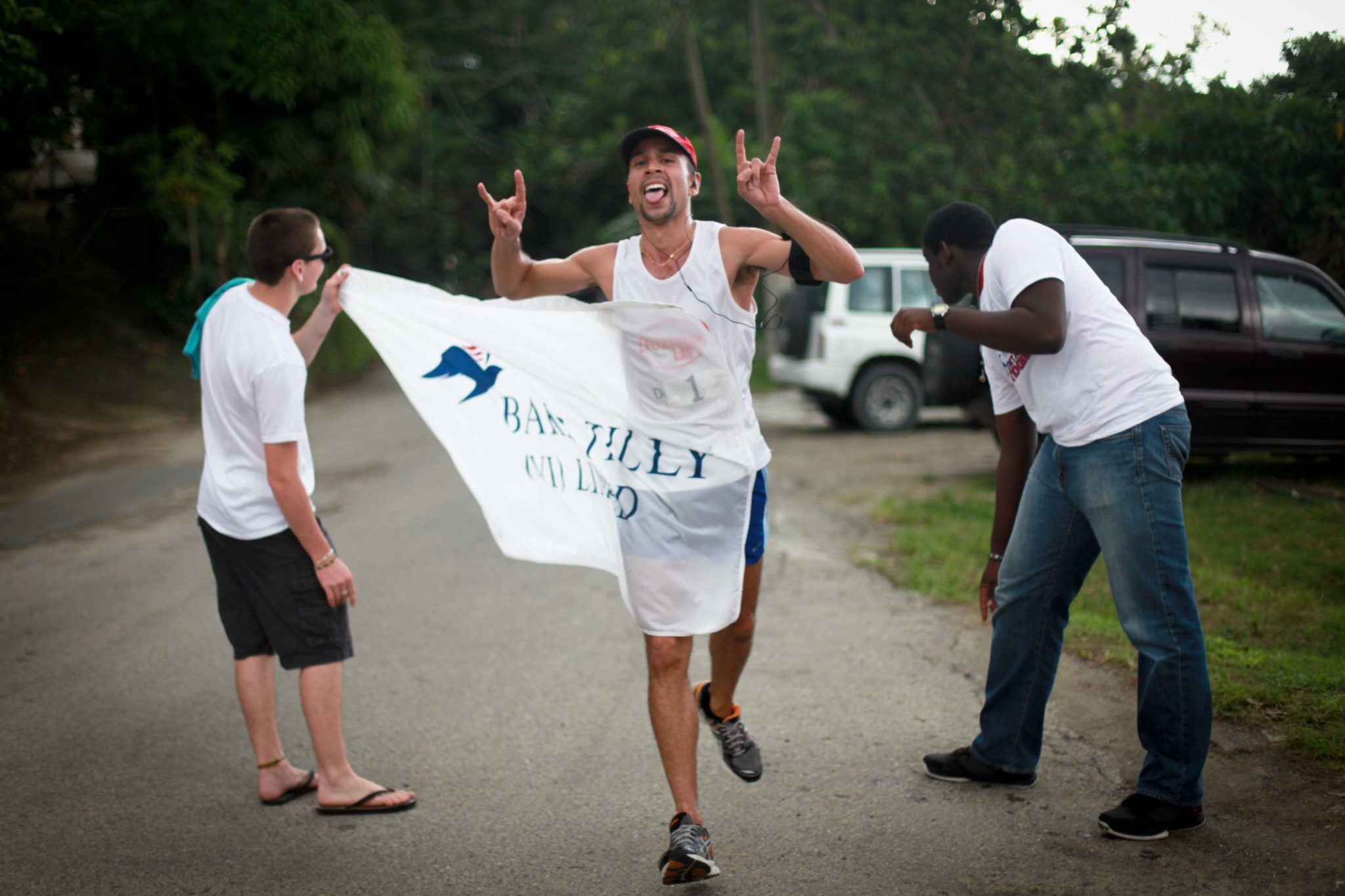 Moving Movember Mountains
By James Carr
Baker Tilly (BVI) Limited hosted 'Moving Mountains for Movember', an event that saw 46 participants, each donning a moustache, run or walk up Cane Garden Bay Hill from Myetts to Rudys Bar on 24th November 2012.
The charity fun run was set up to raise funds for Everyman Male Cancer Campaign and marked the end of the 2012 running season in the British Virgin Islands.  Amongst the racers were two dogs and a baby being pushed up the hill in a pram.
Everyman Male Cancer Campaign is an appeal run by the Institute of Cancer Research to raise funds for its pioneering prostate and testicular cancer research.  The race, through ticket sales and online donations, rose over $1,500 for this great cause.  You can still donate at http://www.justgiving.com/GetRudeForMovember.
The organiser, James Carr, said 'the event was a great success in terms of fund raising and everyone seemed to enjoy themselves too.  The race itself was challenging for both experienced runners and those who wished to walk up the hill.  I am very pleased how enthusiastic everyone was and would like to thank everyone that got involved and the sponsor Baker Tilly (BVI) Limited for making it possible.'
Carr was the top man with a time of 22:30 and Maria Mays was the first woman across the line with 23:10.

Standings
Men: 1. James Carr 22:30, 2. Richard Morgan 22:49, 3. Ravi Sukhu 23:49, 4. Adam D'Monte 24:32, 5. Ben Mays 24:49, 6. Andries Dippenaar 27:20, 7. Clint Jones 27:43, 8. Julien Johnson 28:58, 9. Russell Crumpler 29:05, 10. James Sherman 30:56, 11. Chris Leoniak 31:02, 12. Lewis Chong 31:38, 13. Henry Creque 34:33, 14. Marvin Flux 34:47, 15. Jeffrey George 37:50, 16. Guyp-Paul Dubois 42:23, 17. Daniel Mitchell 44:37, 18. Andrew Gilliland 47:33, 19. Henry Clifton 54:00, 20. Oliver Clifton 54:01
Women: 1. Maria Mays 23:10, 2. Katrina Crumpler 26:22, 3. Kay Reddy 28:47, 4. Ni Made Oniasuih 28:50, 5. Danielle Shumann 28:53, 6. Jessica Santos 32:29, 7.Lain Leoniak 33:09, 8. Marlo Macias 33:35, 9. Michelle Jones 34:44, 10. Charlene 35:04, 11. Deborah Bell 35:21, 12. Monique Peters 37:30, 13. Joanne Dunne 40:21, 14. Traci O'Dea 40:27, 15. Roxy Brigden 43:42, 16. Charlie Brigden 43:42, 17. Elizabeth Kileen 44:50, 18. Gillian Howe 44:50, 19. Victoria Rowlette 46:05, 20. Rebecca Rowlette 46:05, 21. Melanie Okadigwe 46:06, 22. Pippa Hayes 47:02, 23. Sarah Hayes 47:02, 24. Rachel Sexton 47:01, 25. Julie Hester-Lucas 48:02, 26. Elizabeth Clifton 54:00