Summary
Norman Island which was the inspiration for Robert Louis Stevenson's novel 'Treasure Island'. Explore the three water level caves and search for treasure which was last found in 1915. The caves are stunning and atmospheric with schools of Yellowtail Jacks and Sergeant Majors as you snorkel the calm, crystal clear water. You will also see lots of orange cup coral and red sponge covering the walls of the caves. Angelfish Reef off Norman is good place to glimpse sea turtles. The Bight, Kelly's Cove and the nearby Indians offer exceptional snorkeling.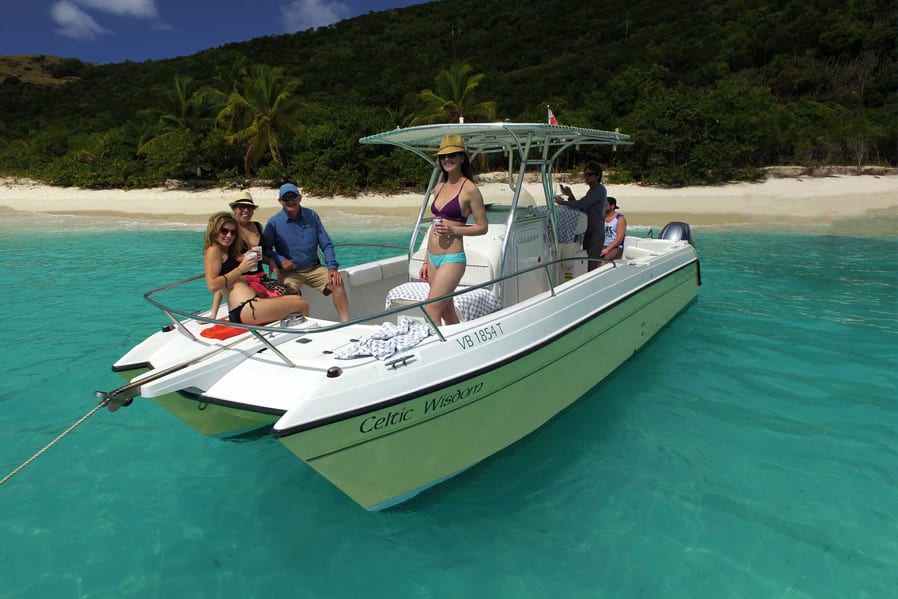 Where we'll go
Destination 1: Morning Snorkel
Start your day underwater at the Indians and/or caves at Norman Island.
Destination 2: Beach time at the Bight
Next, we'll head to Jost Van Dyke where we'll hit either White Bay or Great Harbour beach, or go for a short trek to the Bubbly Pools.
Break for Lunch:
We pick a place for lunch, so many great places for lunch near by……..tell your captain what you are in the mood for, and he will ensure you tastes are satisfied. Lunch costs not included in Tour.
Destination 3: Norman Island Playtime 2 – 3 hours
Finally we'll head to the infamous Norman Island, home of the floating bar The Willy T. If partying isn't your passion, we can stop at 1 of 2 of the BVIs most epic sorkeling spots, the Cave or the neighboring "Indians".
Sunset Cruise back to the Dock:
Enjoy onboard sundowners as we glide back to Tortola as the sun sets over St Thomas provides a beacon to bring us safely home and complete our perfect day.
Important Info
Meet at West End Private Dock at 9 am, returning by 5pm. Fuel Surcharges, Charter fees, onboard soft drinks & beer and snorkel gear ARE included in this price. Due to the long duration of this trip, weather is permitting for certain areas. Gratuity is at your discretion.