Summary
Norman Island which was the inspiration for Robert Louis Stevenson's novel 'Treasure Island'. Explore the three water level caves and search for treasure which was last found in 1915. The caves are stunning and atmospheric with schools of Yellowtail Jacks and Sergeant Majors as you snorkel the calm, crystal clear water. You will also see lots of orange cup coral and red sponge covering the walls of the caves. Angelfish Reef off Norman is good place to glimpse sea turtles. The Bight, Kelly's Cove and the nearby Indians offer exceptional snorkeling.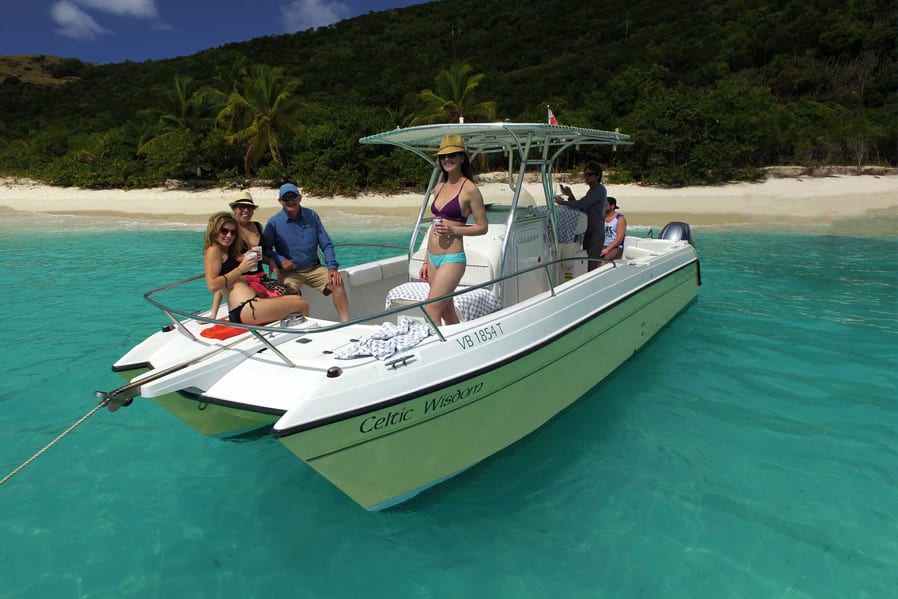 Where we'll go
Destination 1: Morning Snorkel
Start your day underwater at the Indians and/or caves at Norman Island.
Destination 2: Beach time at the Bight
Next, we'll head to Pirates Bight or Willy T before we grab lunch and head off. Location depends on anchoring conditions.
Duration of Tour:
A typical tour will last 4 – 8 hours. We try to get off the dock by 9:00 and back as early as 1:00PM and no later than 5:00PM.
Important Info
Charter fees include onboard soft drinks/beer and Fuel Surcharges. Departure dock locations and snorkel gear rentals fees vary depending on the provider. Alternate pickup/drop-off locations, other than a provider's dock may incur additional fees.
Gratuity at your discretion.