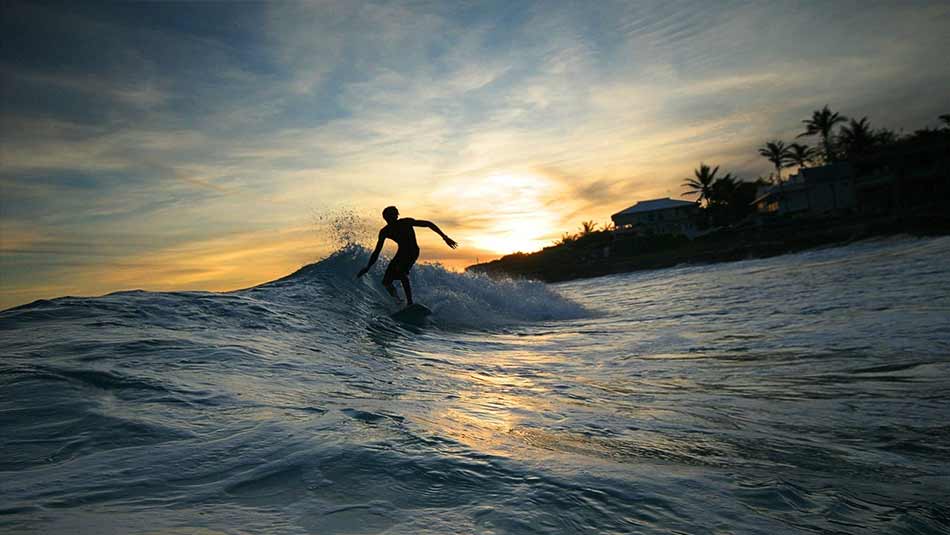 Lessons for kitesurfing, windsurfing and surfing are available at several locations, and there are annual events for the experienced and/or competitive rider that might make training a necessity. Several operators sell cabin space on charter yachts as part of week-long boarding events that are as much about the time on the beach as they are time on the water. Equipment can be rented or purchased at several local shops.
For paddle boarding, in addition to racing and long distance cruising, the BVI has become a fantastic back drop to get into the sport – namely the friendly and welcoming company Breeze Paddle Surf, an organisation spearheading the grand surge of Paddle in the community. There are several events from cruising to Full Moon Paddle's to full-on downwind racing. Take a down winder on the Drakes Channel or go around the bays and rocks off the North Shore – an absolute compliment to the water enthusiast's season with no surf and light wind. In the summer months, you can stay on the water and enjoy the view.
Windsurfing and Kite Surfing have evolved past their competitive nature and both sports enjoy the same conditions with Nanny Cay and Trellis still maintaining hot spots for launches in side shore conditions with ocean swell. Kiting has also enjoyed its world status here with top riders flocking in for Branson's Kite Jam and Andy Morell's HIHO adventure. For flatter conditions, seek further afield to the likes of Sandy Spit, Fort Recovery and Anegada. Along the North Shore is fairly tricky for launching and for wave sailing. In summer, expect strong SE winds with trades blowing hard in July. As winter comes along, the trades favour a NE direction with a bit more punch but still the south side of the island favours wind spots. If you want to hook up with the kite boarders or wind surfers, look for the sails of their kites flying by and getting some air. There are so many opportunities for beginners – one such company is Groundsea Adventures Surf School BVI, who allow you the chance to take your first steps on a surf board. Contact [email protected]
Another company is Fusion BVI, offering Kitesurfing, SUP Rentals, Pilates, and Yoga classes on Virgin Gorda. The company was set up in November 2013 and have relished a very successful first year. Kitesurfing in the BVI is some of the best in the world. With warm, clear waters, steady trade winds and stunning scenery, Fusion students often progress quickly.
Providing beginner, intermediate and advanced Kitesurfing lessons in the North Sound, Fusion's qualified instructors are just as enthusiastic to teach as they are to help you perfect new tricks.   Guidance and rescue service is also available and they can arrange Gun Creek/Leverick Bay pickups and drop offs on request.
The company also brings you the opportunity to rent Stand Up Paddle Boards on Virgin Gorda, with delivery to your door and assistance in finding the best spots for exploring on the water. Guided tours are also available on request.
Additionally, there are Pilates and Yoga classes too.