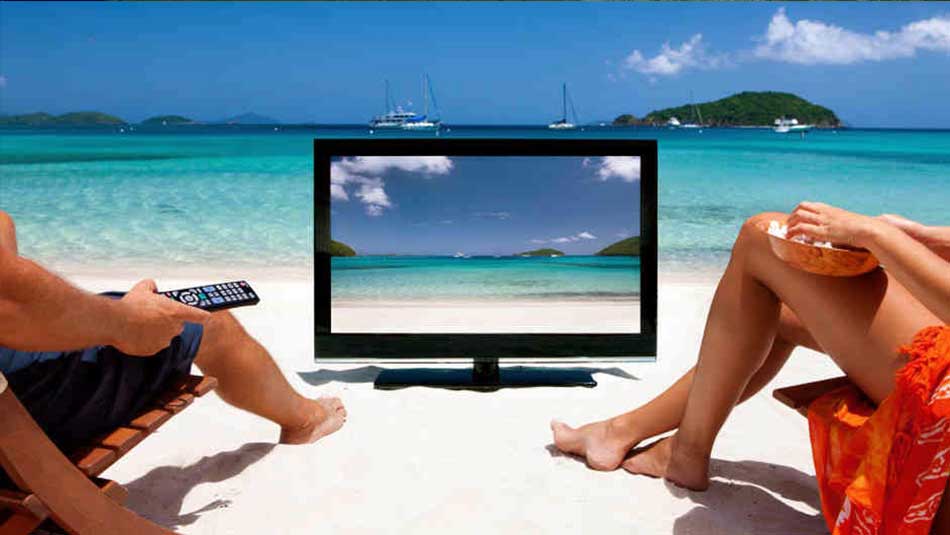 News Websites
bvinews.com went live in 2006 and features 'news-as-it-happens' type of posts.
bviplatinum.com provides up-to-date news on happenings in the BVI and the region.
bvibeacon.com launched a new website in March 2011, providing daily truncated articles, photos, commentary and multimedia packages.
bvihotpress.com is a news site that focuses largely on positive local community issues.
Newspapers & Magazines
The BVI Beacon is a weekly newspaper founded in 1984. The paper's motto is "The light that comes from wisdom never goes out." The paper, which is published on Thursdays, costs 50¢ and is available at most grocery and convenience stores.
The Island Sun newspaper is published weekly and covers Caribbean news, sports and classifieds. It is the oldest running newspaper in the BVI, taking the place of the Pennysaver.
The British Virgin Islands Welcome magazine comes out every two months and offers comprehensive listings of shopping, dining, exploring and lodging venues in the BVI. The magazine also features articles on current happenings and local cuisine.
Virgin Islands Property & Yacht, a free monthly magazine, features property reviews, news on the local marine industry, VI property listings, community profiles, provisioning recipes, market trends and regional travel destinations.
The Limin' Times is a free entertainment guide to what's happening in the BVI, featuring movie listings, live music, cultural events and a TV schedule. In addition, the Limin' Times contains coverage of local news, sports and music, as well as movie reviews.
Radio Stations
780AM ZBVI plays a mix of adult contemporary and Caribbean music along with news, community service programs, a marine report, sports and weather forecast.
90.9FM ZJKC plays mostly R&B, hip hop, soca and reggae.
92.3FM ZCBN plays an entirely mixed bag of music, from classic rock and country to reggae to Top 40. A preferred choice by sailors.
94.1FM ZCCR is a gospel radio station.
100.3FM WSTX (St Croix) plays reggae hits from today and yesterday.
100.9FM ZKING focuses on Christian broadcasting.
103.7FM ZROD has programming ranging from hip-hop to gospel to reggae to compas to techno.
104.3FM THE BUZZ (St Thomas) rocks alternative, indie and classic hits.
104.9FM THE MONGOOSE (St Croix) plays a wide selection of rock and roll classics.
105.3FM JAMZ (St Thomas) plays top hip-hop, reggae, soca and dancehall hits.
106.9FM ZVCR plays adult contemporary.
NOTE: Most of these stations–especially those in the USVI–are only available when driving or limin' in certain areas of the islands.
Television Stations
Channel One features coverage from local events as well as documentaries and infomercials from local businesses.
JTV Channel 55 programming includes local news, soap operas, local and regional documentaries and talk shows.
CBN Channel 51 covers governmental proceedings, sporting events, local news and international programs.