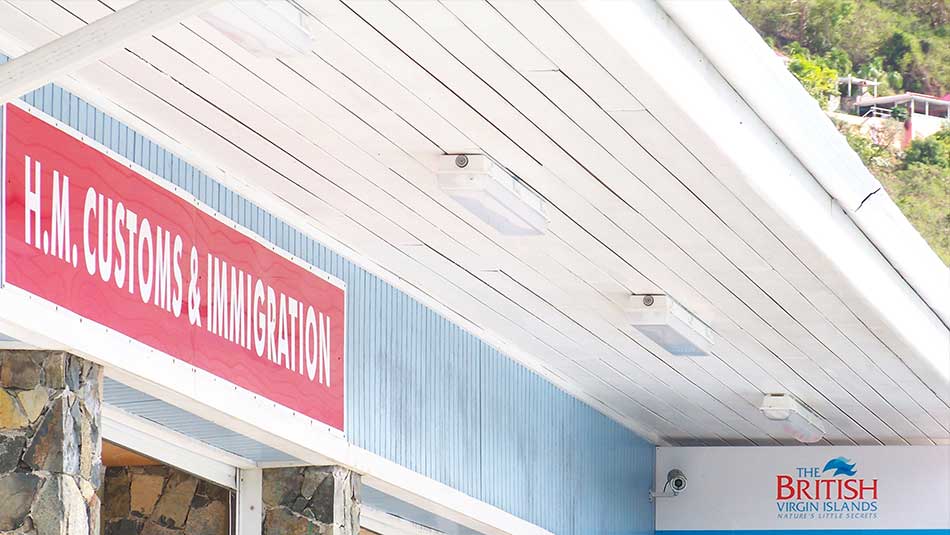 PO Box
The BVI is the perfect place to fall off the grid. When you get your work permit and driver's licence, you'll be asked where you reside—your address. A simple, "Cane Garden Bay" or "Haver's" will suffice. And when giving directions to your home, you'll use landmarks, like, "take a right at the green, overflowing dumpster" or "continue past the herd of goats." Sometimes however, you need a physical address like when your mother asks where to send your birthday card. That's where the PO Box is helpful.
There are several providers on island that offer PO Box services and since some stateside companies only ship to US zip codes, you may want to consider this for your online shopping needs:
– Your local stop is the Post Office, where you'll be able to set up a local PO Box near their offices
– At the Inland Messenger, you can get a local drop box or an address in the USVI for an annual fee
– Khoy's Mailing Service will set you up with an address in St John – he collects items from this address twice a week
– Tortola Express/Aeropost has addresses available in Miami, all incoming shipments are insured, and will ship back your RMAs (Return Merchandise Authorisations) for free
Parcels & Mail
There are several shipping and mailbox services on island that offer a US or USVI address where you can ship items from the States. This is especially convenient for online shopping which has become extremely efficient in this last year (2014) and is very safe.
When shipping smaller items, like documents and items that fit in reasonably sized boxes, there's always the Post—but understand their limited schedule times and often long delays for product shipment. This was realised quickly as the financial sector began to boom through the early 1980s, sparking a need for quick and reliable delivery services.
Now, Federal Express is available for quick needs, offering an "overnight" service to the BVI, which comes with a two-day guarantee.
DHL has also set up shop in the BVI, offering a direct international shipment service. While the company offers a reliable service with regularly scheduled shipments, their volumetric shipping costs can prove pricy. Tortola Express is another company offering reliable shipping needs, and prices are determined by weight, not volume. Its customers are granted a Miami PO Box address, which comes in handy when ordering from companies that only ship within the continental US. With this option, shipments to your Miami address follow US Post Office times, and then generally take two days to reach the BVI. Also important to remember is only through Tortola Express/Aeropost is a shipment insured – (at time going to print) they are also launching a new maritime service too.
When shipping large items overseas, like cars and furniture, you'll need to call upon a cargo company. Locally, Tropical Shipping and Carib Trends handle the bulk of this traffic.
Duty Charges
Be sure to familiarise yourself with duty fees. Some costs significantly exceed others, while others items–like books–are free of charge. If you have a large, varied shipment coming through, check the handy calculator on Aeropost/Tortola Express' website via a Google Search for Tortola Express.
The following is a breakdown of categorised duty charges:
• Car parts (body) 20%
• Electronic parts/cell phones 20%
• Video games 20%
• DVDs and CDs 15%
• Car parts (engine) 15%
• Household goods/furniture/bedding 15%
• Clothing and shoes 10%
• Plastics 10%
• Tools 10%
• Marine parts 5%
• Digital cameras 5%
• Reading materials 0%
• Computers 0%