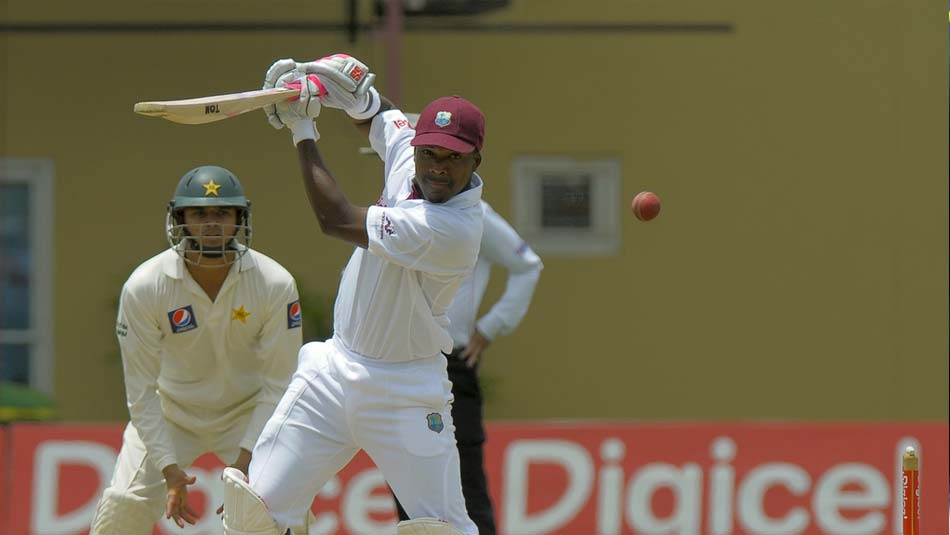 Most sports circulate around associations, clubs or federations, which are open to anyone who has a desire to play. Some clubs are more formal and competitive while others are more social and casual. Some organised sports compete on an international level while informal clubs exist for everything from acro-yoga to rock-lifting, and members are always looking for new recruits for their quirky fitness activities. If you are interested, ask around. These activities will not come to you, and they are often scheduled around weather, season, and different events.
In addition to the sports clubs and activities, several gyms offer the latest in equipment, classes and training trends – recommended locations are Sensus Health Club in Manuel Reef, Body Images and Tortola Sports Club both in Road Town. Personal trainers are available, as well as spin, yoga, Pilates, body-pump, Zumba, step, circuit training and boxing sessions. If you're more of person who loves sports on the big screen, there is no other location like Captain Mulligans next to Nanny Cay marina in Tortola – they show all major sporting events on a huge projection screen.
Basketball
Just about every neighbourhood has a set of hoops and on just about any given night, you can find yourself a game or a hoop to shoot around on if you ask nicely and play by court rules. Some play specifically for exercise, others for the fun of the sport, and the BVI also has organised leagues.
In fall 2014 and spring 2015, the scheduled leagues on Virgin Gorda and in Road Town were cancelled. However, the VG league is expected to resume in the fall of 2015 with the construction of a new, covered basketball court in The Valley. There is also a league sponsored by a local legislator, Julian Fraser, each August at the Save the Seed Centre on Tortola. For more information on the leagues, call BVI Basketball Federation President Guy L Malone at 441-6392, or the Save the Seed Centre at 494-7353.
Cricket
The BVI Cricket Association players can be seen practicing regularly on the festival grounds off the Blackburne Highway, across from the AO Shirley Recreational Grounds.
As with all sporting associations, don't be too shy to stop in and ask how you can join in the fun. Feel free to email the President of the Association, Shan Mohamed, at [email protected]
Cycling
It's not odd to see a cyclist or two—or 20— powering up, down and around the dramatic hillsides of these islands. Sometimes you'll see recreational bikers out for a cruise, but mostly cyclists out here take their sport very seriously and train often. Other times the roadsters are competing in races that can last the majority of the day and take bikers all the way around the islands.
The BVI Cycling Federation was formed in 1993 with a group of five members. Today, the Federation includes more than 40 members and supporters. Cyclists compete locally and regionally, and have had success in competitions like the Caribbean Cup Mountain Bike series.
Recreational and semi-competitive athletes are encouraged to partake in the many events held yearly around the Territory. For more information, contact [email protected]
Football (Soccer)
Football in the BVI can be traced back to the mid to late 1960s. Most of the early competition was between visiting British Royal Navy ships and expatriates who worked in the BVI. In 1968, a team of Royal Engineers organised the first league. From this, the BVI Football Association was founded in 1974 and became affiliated with the Federation of International Football Associations in 1996.
The BVI FA run a number of programmes including women's and youth programmes. The majority of the youth programmes are run through the schools, but there is also a Saturday youth programme called the Sea Cows Bay Manatees. They play every Saturday morning from 8:30 to 10:30am at the Sea Cows Bay Recreation Ground. They cater for ages from anywhere from 3 to 14 and actively encourage parental involvement.
The BVI FA run a number of programmes including women's and youth programmes. The majority of the youth programmes are run through the schools, but there is also a Saturday youth programme called the Sea Cows Bay Manatees. They play every Saturday morning from 8:30 to 10:30am at the Sea Cows Bay Recreation Ground. They cater for ages from anywhere from 3 to 14 and actively encourage parental involvement.
For women's football, contact the BVI Football Association and they will guide you accordingly. The BVI FA's senior men's season runs from September to May with their three flag ship competitions (Terry Evans Cup, Wendol Williams Cup and The BVI National League) and there are nine active clubs that participate. Five are based on Tortola (Wolves, Islanders, One Love, Old Madrid and Panthers) and four on Virgin Gorda (Lucian Stars, Sugar Boys, VG Ballstars and VG United). If you're looking to play, contact the BVI FA at [email protected] or on their Facebook page via searching BVI Football Association. If you're already aware when they train, simply go to one of the club's training sessions.
Martial Arts
Learning a marital art is an exhilarating and fulfilling task. Classes are intense, professional and first-timers will feel welcomed. The groups are attentive to each member's skill level and taught accordingly.
Tortola Judo and Self Defense is a non-profit organisation as a school of martial arts led by Sensei Mark Hooper, located at their training area behind Island Paints, next to the "Big Riteway" in Road Town. The classes are offered at select times throughout the week and include Judo for children and adults in addition to Shuko-Kai Karate, Japanese Ju Jitsu, Aikido and Mixed Martial Arts.
Softball
Softball is the national sport of the BVI. While the sport is fun-spirited, it is competitive and carries an abundance of talent along with it. Fast-pitch, modified and youth softball are all played on the softball field behind the Elmore Stoutt High School.
Whether looking to join a team, or for a hotdog and an evening hangout in the stands under the lights, head down to the field and check it out; or, join their Facebook page at facebook.com/bvisoftball for more info on start dates and sign ups. Softball Association President Neville "Sheep" Smith may also be contacted at [email protected]
Squash & Tennis
If you're looking for a great gym-sport exercise, squash is where it's at. The sport is much more than a workout—it's a competitive sport practiced daily. Though squash does not have a rich history in the BVI, it has developed a reputation as one of the BVI's most organised and focused federations.
Squash is played at the Tortola Sports Club where there are four courts available for play. The Tortola Sports Club also offers membership access to its four tennis courts. Club tournaments are held throughout the year, and Coach Tim is available for lessons. Contact TSC for more information at (284) 494-3457.
Rugby
Rugby has been played in the BVI since the 1960s. The BVI Rugby Club (now affiliated with the iRB and known as "BVI Rugby Football Union" or BVIRFU) was established on the back of impromptu matches between a handful of expatriates living on the islands and visiting Royal Airforce engineers who came to build the original airport.
Today the BVI has grown to become one of the leading rugby clubs in the Caribbean with a programme that includes youth tag and touch rugby in the schools, ladies touch, mixed touch, full contact men's 15s & men's 7s, and our Strollers (an old boys section that meets Thursday evenings at Mulligan's Bar in Nanny Cay to drink beer and talk about rugby).
BVI Rugby organises some of the year's premier social events such as their Wine Festival and their annual black tie dinner. They also throw a big party whenever there is a visiting team on the island. If you would like to get involved with rugby in the BVI, please either get in touch through the contact page of the website bvirugby.com/contact or their Facebook page BVI Rugby Football Union. Alternatively, show up at training or socials if you know of the times.
Tennis
There are tennis courts scattered across the islands, from Lambert Beach Resort in the East to Frenchmans in the West. The Long Look/East End Tennis Club and Tortola Sports Club offer youth and adult lessons and several tournaments throughout the year.
Triathlons
Think you got what it takes to go the distance? For those of you daring enough, the BVI Triathalon Federation hosts events from the BVI X Tri to the half marathon to the Steelman competition throughout the year. For more information, check the Federation's website at tribvi.vg or contact [email protected]
Watersports
See our 'Splashing' section to learn about all the soggy sports available.