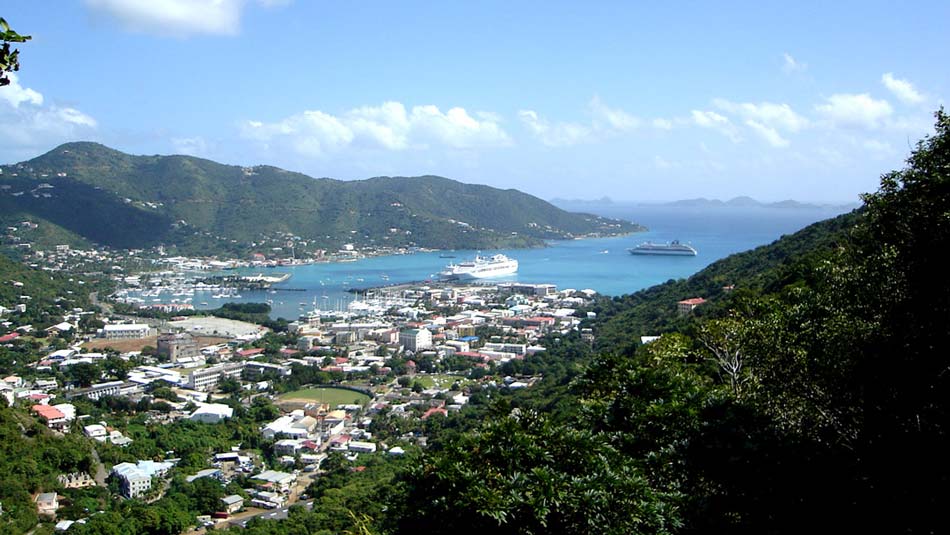 The capital of BVI – Road Town, Tortola
Stretching about 21.5 square miles and housing approximately 24,296 inhabitants, Tortola is the largest and most populated of the British Virgin Islands. Road Town, the territory's capital and financial hub as well as the location of most bars and restaurants, is situated on Tortola. Beef Island, connected to Tortola by a small bridge, is also often included as part of the main island and is home to the international airport. To some residents, Tortola has it all—beaches, nightlife, watersports, mountains, wildlife—which is why they are content to explore all it has to offer without visiting the other islands. While we recommend getting to know Tortola and all its secrets as much as possible, the other islands have their own special attributes as well.
Parts of Tortola
Tortola is divided into multiple parts and neighborhoods, the largest being:
Road Town
A great number of people stays close to the capital. The shopping possibilities and convenience (hospital, offices, close to work) make the area really attractive. Being at sea level, the area is more vulnerable to "natural hazards," such as floods or insects.
Ridge Road
Actually a very large area divided into other neighborhoods, Ridge Road is the area surrounding one of the 2 main roads (Ridge Road and Waterfront Drive). Ridge Road divides the island of Tortola in two parts, north and south. It is at the top of the mountain, with Sage Mountain being a the highest point.
East End and beef Island
East End is the first part of the island you can discover after landing on Beef Island. It has the convenience second only to Road Town. With many secluded locations and beautiful villas, the area is quite popular with expats that don't mind a longer drive.
West End
A popular area with easy access to beaches of the North (Long Bay, Smugglers Cove, Cane Garden Bay) and the harbors of the South (Frenchman's Cay, Nanny Cay), West End is a relatively quiet, expats friendly place. There is a gas station and a few grocery stores and restaurants.
Cane Garden Bay
The most beach friendly expats live close to Cane Garden Bay. Happy Hours from 5-6, as well as everyday swim/run in Cane is exactly what you need after a ling day.