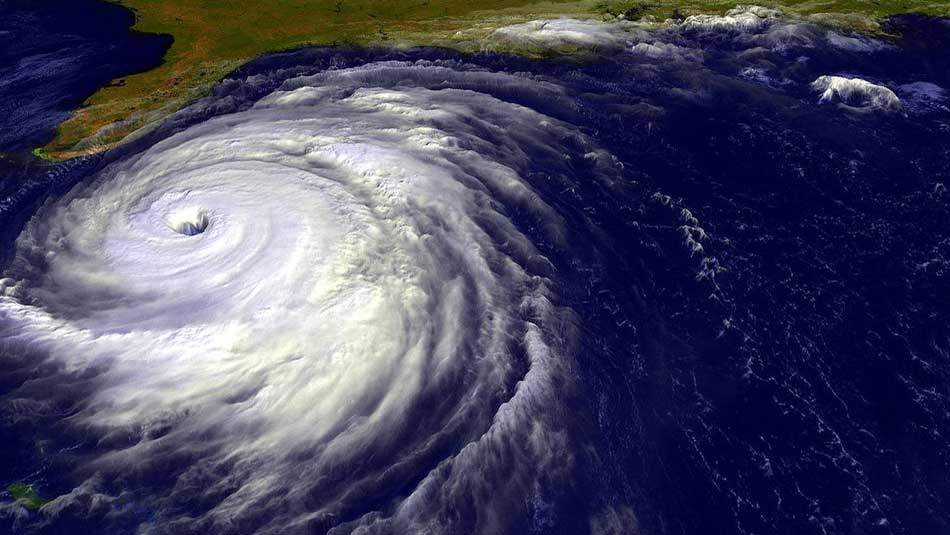 In the tropic zone, serious weather events are inevitable—live here long enough and you are guaranteed a hosing. The weather doesn't have to reach hurricane status to have devastating effects—serious weather can mean anything from a tropical depression to a category five hurricane. It's all a matter of intensity. Along with the wind come massive amounts of rain, electrical activity and storm surges, any one of which can cause serious disruptions. Heavy rainfall can wash out roads, topple trees and undermine the foundations of houses, not to mention the potential for flooding. Electrical activity like lightning strikes can disrupt domestic electrical service, start fires and damage structures. Storm surges can cut off coastal roads and flood low-lying areas, damaging houses and other structures.
During hurricane season—June 1 to Nov 30—a period of time when dramatic natural hazards can occur, but are extremely unlikely, the intensity of these natural events, their unpredictability and the uncertainty of duration mean that a prudent resident must prepare thoroughly for a substantial period of self-sustainability several months ahead of time in the rare case things turn nasty. In such a sporadic situation, it is entirely possible that you could be isolated in a house or other location for many days at a time. At that time, it is too late to try to find drinking water, cooking gas, food, durable covers for windows and all the essentials of a secure stay.
As there may be no electricity supply for a week or more, a small generator is definitely useful to have on hand. A 2Kw Honda or similar type of petrol-driven generator should cost less than $1200 and it's a great benefit. It makes it easier to keep the fridge cold, phones charged and batteries fresh. Just make sure there's petrol around.
If your kitchen has an electric stove, it might be good to have a small propane stove or grill available. A few one-pound canisters of gas should be enough to see you through. If a gas cooker is installed, make sure there's always a spare gas tank filled and ready.
Make a plan with friends or neighbours to meet at a pre-arranged spot or to look out for one another. If you live alone, perhaps arrange with a friend to share their space. The company can be a comfort and it's safer too.
Have a pet plan in place. If you can't get back to your house, ask a neighbour to help out and make sure there's plenty of food and water for the critter.
If you are a homeowner, make sure your insurance policy covers all sorts of natural disasters. Renters might also want to look into rental insurance for protection of their belongings or find out what is covered in their leases.
Telephone and internet connections will most likely be spotty during a storm. A small two-way radio that's shared with a neighbour, such as an FRS-band walkie-talkie which has a range of one mile or less, is a valuable tool. Write a list of friends and colleagues along with their contact details and tape it to the inside of a window, giving emergency personnel a way to trace you if you are not at home. Many companies doing international business will have emergency relocation plans for disaster events and may transport key personnel. Let friends know if your company is going to be evacuated.
In order to stay informed on local developments, tune in to ZBVI or one of the area's TV stations to watch BVI DDM's (Department of Disaster Management) Focus show. The BVI DDM website has links to local weather information and updates on weather conditions and alerts. For those made homeless by natural or man-made disasters, the DDM operates a number of emergency shelters— often at churches, schools or community centres. A list of such shelters can be obtained from the department. Check their website for details – bviddm.com
Basic Emergency Supply Kit
Water, one gallon per person per day for five days, for drinking and sanitation
Food, a five-day supply of non-perishable food
Cooler filled with ice
Paper cups, plates and plastic utensils, paper towels
Beer, wine and/or rum
Hurricane lamps and oil
Battery-powered or hand crank radio
Flashlight
Batteries for radio and flashlight
First aid kit, including pain relievers and peroxide
Toilet paper, garbage bags and plastic ties for personal sanitation
Moist towelettes
Can opener, corkscrew, bottle opener
Mobile phone and solar charger or extra battery
Pet food and extra water for your pet
Important documents
Cash or traveler's checks and change
Complete change of clothing
Flares
Matches
Ziploc baggies and airtight plastic containers
Paper and pen
Deck of cards or board games
Boat Safety for Bad Weather
For those who own boats in the BVI, certain procedures must be followed to ensure your vessel doesn't end up in the bushes at Soper's Hole or on the bottom of Baugher's Bay. Again, it's wise to have insurance for any sized vessel due to our unpredictable hurricane season. The BVI Marine Awareness Guide's storm precautions include removing the boat from water, if possible, or taking it to an approved hurricane hole; making sure all moorings, anchors, chains, cables and ropes are in good condition; securing the bow and stern to strong points on land or with an anchor or mooring; ensuring the boat and its moorings or anchors are not blocking access to the mooring or anchorage; leaving room for late-arriving boats; and not returning to your boat until the storm has passed and wind and seas have subsided.
Hurricane Holes
Approved list of marine shelters for your boat (from the BVI Marine Awareness Guide and Government Department of Disaster Management)
Sea Cows Bay, Tortola
Sopers Hole, West End,
Hodges Creek, Tortola
Trellis Bay, Beef Island
The Bight, Norman Island
South Sound, Virgin Gorda
Biras Creek, Virgin Gorda
Deep Bay, Virgin Gorda
Great Harbour, Jost Van Dyke
Little Harbour, Jost Van Dyke
Related Info: