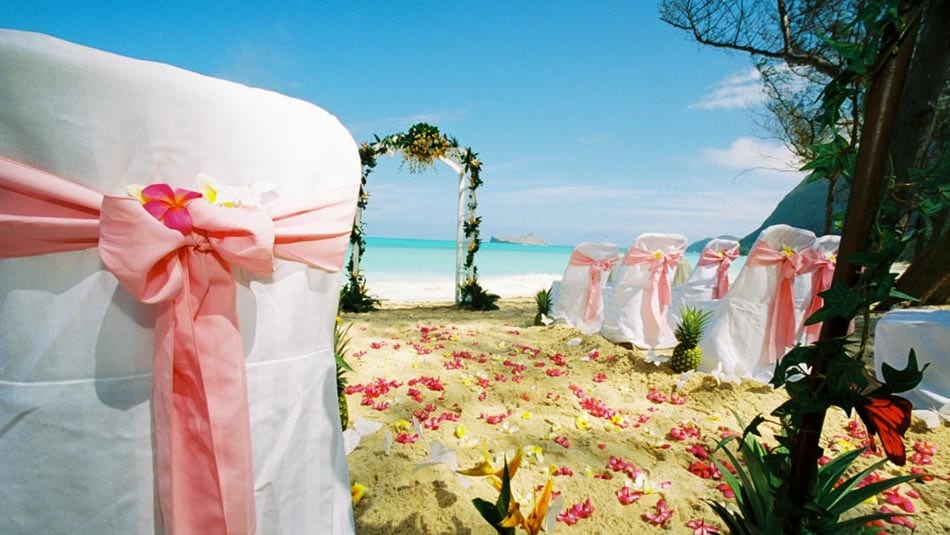 Once you've lived in the BVI for a while, you realise why people come here to get married.
So you've sealed your engagement in one of the epic tropical settings of the BVI, tying the knot in the Territory is the most romantic scenario imaginable and can be as extravagant or as simple as you and your partner desire. Take a look at our advice below. If you have any questions, it's okay to ask.
Obtaining a Marriage License
The first thing you need to do is call or stop by the Registrar's Office (above Varieties Electronics store by the roundabout in Road Town) to book a date and time with the Acting Registrar General, or join the 21st century and apply for a BVI Marriage Licence online. It will work . . . right?
You need to apply for your marriage license costing $220 if you have been in the territory for less than 15 days, or $120 if you have been here for longer. Additionally, and most importantly, you will need your other half present, your passports and any divorce decrees that are applicable. You'll fill out a short application which asks for the date and place of your ceremony, and that's it.
Officiants
You can get married by the Registrar General in the Registrar's Office for $120, or you can have the officer come to a ceremony outside the office to officiate for a $220 fee for an outside ceremony. Other options include priests, ministers, or an ordained buddy. However, unlike Love Boat, a ship's captain cannot perform the ceremony in the BVI.
Wedding Certificate
You can do it in person or online via the Civil Registry and Passport Office. This is the same website you can register for a Birth Certificate, Death Certificate
BVI Wedding Planners
If you prefer to avoid a lot of the hassle and don't trust BVI Newbie to organise your wedding, we hope this list of wedding planners might help you out, just tell them BVI Newbie sent you.
BVI Wedding Planners & Consultants – Tel: +1 (284) 494-8516 / +1 (284) 494-5046
Navanchor Events – +1 (284) 541 4243