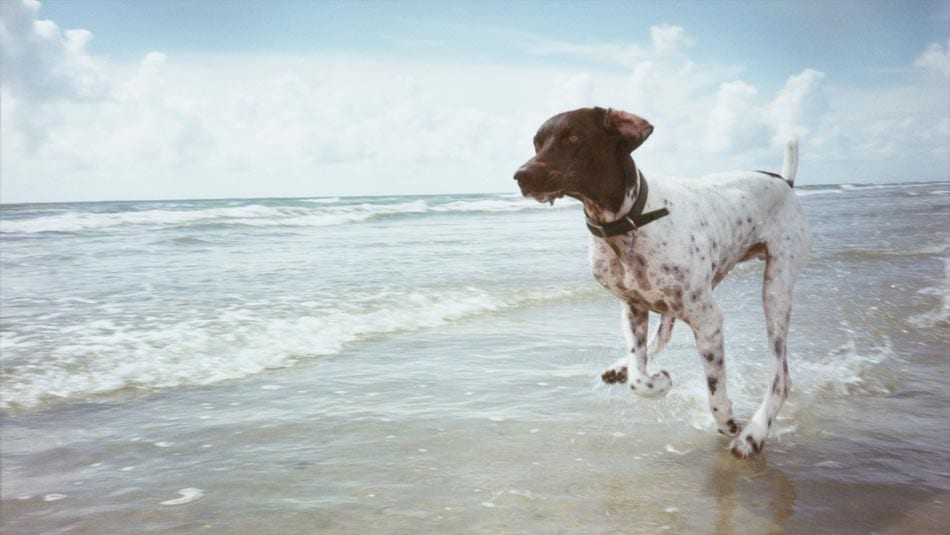 Importing your Pet
You want to move your pet to the BVI, but you've heard horror stories about importing pets to other countries—six-month quarantine, freezing cargo spaces on planes and hundreds of vaccination shots. Importing a pet to the BVI is not as difficult as it can be in other countries—case in point:
Sir Richard Branson brought over endangered lemurs from Madagascar! But you don't need Sir Richard's clout to bring over your hound or kitty; you simply have to follow some simple procedures and choose whether you want to get your pet tattooed or micro-chipped.
Other than a microchip or tattoo, pets from other countries need an import permit, an official health certificate filled out from a licensed vet and endorsed by a government veterinarian, and a $10 importation fee to enter the BVI. Pets from rabies-endemic countries need a bunch of vaccinations that could take four to six weeks to administer. Once all the forms and vaccinations are taken care of back home, the veterinary division of the BVI Department of Agriculture must be given at least 24 hours' notice of the animal's arrival into the Territory.
Here's an example of requirements from an individual exporting a pet from the UK:
Evidence that the animal is fit and healthy to be exported. Veterinary Health Certificate required – documentary evidence of vaccinations which may include anti rabies, treatments for worms and parasites etc
In the UK they have a Pet Passport system. The dog is identified by an electronic chip, and the port records all relevant details of vaccinations etc
If exporting from UK, an application for Export Health Certificate can be obtained from government organisation DEFRA
Usually for dogs, they will need to have treatment for worms/parasites within 48 hours of arrival
A specialist company to arrange transport – this can include collecting the animal from home and their check of your documentation. This takes away a lot of hassle but comes at a price. You could be looking at around £1700 British Pounds in the UK.
Recommended to assist the process Airpets Limited – airpets.com
Resources for Importing Your Pet
Government of The BVI Veterinary Division, Dept of Agriculture, Paraquita Bay, Tortola
Ph (284) 495-2110 or ph (284) 468-9693 (Phillip) or 468-9247 (Dr Montrose)
Fax (284) 495-1936/1269
Email: [email protected]
For transit permit via Antigua, contact:
Veterinary & Livestock Division, St. John's & Barbuda
Ph/Fax 1 (268) 460-1759
Email:  [email protected]
Your Pet Arrives
Once your pet is here, though, should you be worried about heat? Tropical diseases? Caribbean predators?
Virgin Islands veterinarian Dr Laura Palminteri of Canines, Cats & Critters vet said, "Because it's the tropics and humid, there are a lot of parasites, but you just need to keep them on Revolution [a monthly, topical medication for the prevention of parasites in pets]. There are no insects that are going to be fatal. There are lots of stray dogs and cats on the island compared to the States, so they're more likely to be an issue."
Unfortunately, animal poisonings have been reported on Tortola—mostly in Josiah's Bay but also on other beaches. The culprits, who have yet to be discovered, wrap poison in meat and bury it just below the surface of the ground in paper bags so that dogs sniff it and eat it.
Acquiring a Pet on Island
So you want an island dog (also known as a coconut retriever)?
The best place to acquire an island dog or cat is at the BVI Humane Society. It also seems that every other month someone announces a litter of puppies or kittens they know of in their neighbourhood. If you do acquire an island dog, be prepared for tourists constantly asking, "What kind of dog is that?" Our island dogs may look normal in the BVI, but they're a little wacky looking to the rest of the world.