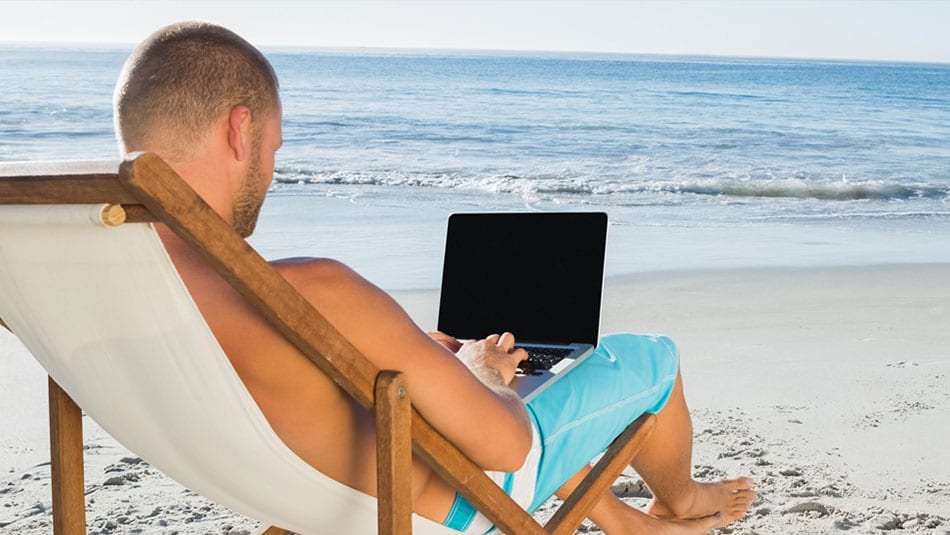 Mobile Services
If you're curious why mobile service in the BVI is so good, just take a look at the surrounding hillsides which are often enhanced with gleaming cell phone towers at their peaks. Dead spots are pretty rare but may occur on the outer islands. The three communication companies—CCT, Flow and Digicel—offer very similar prepaid and monthly plans. All three BVI phone operators can be found within a few steps from the Road Town roundabout – simply ask around when you're in the area.
For prepaid accounts, you will need to present valid ID, purchase your SIM card and initial credit for your phone. For prepaid customers, there are top-up locations at most gas stations, grocery stores, convenience stores and tourist areas, or you can top up online. If you have Flow, and you get in a pinch, you can text GM5 (Give Me 5) to number 126, and they'll give you an instant five-dollar top up that will be deducted the next time you add minutes to your phone.
Keep track of how often you top up on a monthly basis and see which plan works best for you. For post-paid accounts, you need to fill out an application form, present valid ID, sign a contract for at least 12 months and leave a deposit.
The amazing thing that expats discover when moving to the BVI is that, unlike in the US, mobile phone customers only pay for outgoing calls, so your friends from the US can call or Skype your BVI number, and it costs you nothing!
Internet on a boat/yacht
Connect all your devices while on a boat with aLG Link. 4g internet with easy signup is an alternative to the unsecured wifi connecections available at some locations.
High-Speed Internet
If you have a laptop, most bars and restaurants in the BVI have WIFI access for their customers.
There are several main internet options: Landline with Flow or CCT Max (mobile internet for home use). Both cost approximately the same, around $100/month.
Digicel have a highly reliable 4G LTE data network with plans from only $2. They also provide a variety of 4G dongle and MIFI plans for internet on the move or as a useful yacht internet coverage solution. They even boast 97% off rowing charges with their Roam Like You're Home service, allowing accessibility through Digicel Caribbean, Central America, the USA, the USVI, Canada, and the UK. Digicel Business specialists in Cloud services, dedicated internet access, disaster recovery, and mobile device management.
Flow offers Sim cards with pre-paid packages for as little as three days for short term visitors as well as monthly plans specifically for boaters via a 4G USB or Mi-Fi unit including data plans up to 18G.
With technology on the rise, these islands and their providers have trended heavily toward connectivity with "the outside" and at great success.
Landlines
There are two options for landlines in the BVI – Flow, formally Lime, and Digicel. To get connected with Flow, you simply need to fill out an application form at their main office in Road Town or in the Valley, Virgin Gorda, and provide a valid picture ID. A two-month deposit is charged to your first bill. Your deposit is refunded after a year of consistent service with the company. Presently, telephone plans are as low as $20 per month. Connections are usually done within 2–15 business days, but it is not unheard of to take up to 3 months. Expect a similar procedure with Digicel.