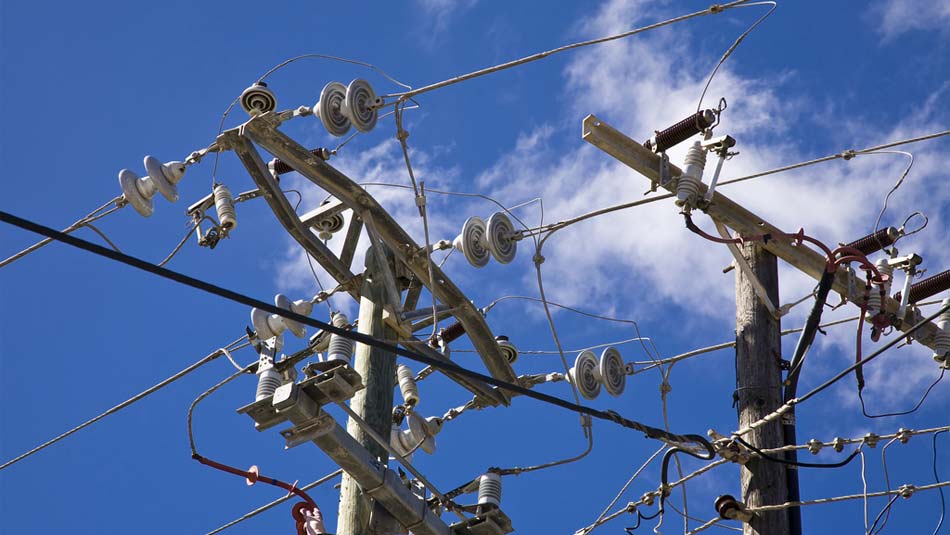 When seeking utility services, you should always have proper photo ID, typically a work permit card, but you may also be asked for a valid passport or driver's license. For all utilities, obtain the account in your name. This will allow you easier access to query the account if needed. If you are here for a little while and possibly looking to get a bank loan, a utility bill will be needed to show proof of your time at the dwelling. It also ensures that you are the only one responsible for your utilities being on…or off.
Water
The Water and Sewerage Department (WSD) manages the Territory's public water supply. They are located by the CSY dock in Baugher's Bay. If you're renting a property that is connected to the public supply, you will need to visit WSD for a Transfer Form. Both you and your landlord must sign this form. Return the form to your nearest WSD office and be prepared to present a photo ID and pay a $20 application fee and $100 refundable deposit. Once this is done, water supply will be reconnected to the property within 24 hours. Many homes and apartments, especially those in the hills, are not connected to the public water supply and utilise rainwater stored in a property's cistern. If your only water supply is through a cistern, familiarise yourself with the size of the cistern and its access points. Check the water levels regularly (especially during the dry season) to make sure you don't run out of water. Use water sparingly. For those properties that are connected to the water supply, expect rationing of the Territory's potable water when the WSD turns off town water. WSD tries to do this during work hours in most residential neighbourhoods, but that's not always the case. It's advisable to have spare water on hand for drinking and bathing if you are only connected to town water and do not have a cistern.
Most homes in the BVI collect rainwater that is then stored in cisterns as their main water supply. Contact the Environmental Health Department for tips on how to keep your cisterns and water supply, clean and healthy.
Elemental Water Makers (EWM) is the only company of its kind with a new and patent-pending configuration which enables constant desalination using only fluctuating renewable energy which enables fresh water at lower costs than previously possible. Desalination is the process of removing dissolved salts from saline water for the production of fresh water, a perfect solution for when we are issued drought warnings in the BVI. The preferred desalination technology is reverse osmosis. In 2015, EWM launched its market debut here in the BVI at a private residence on Great Camanoe. The company offers solutions for private residences, commercial properties, and even whole communities.
Currently sewage treatment plants are being built by the BVI Government to better manage sewage. Green VI aims to use sewage in a methane digester to create energy.
Gas
If you're renting or buying a home here, chances are you'll need to know how to fill your propane tanks—most stoves and ovens and various kitchen appliances are gas powered. This always seems a daunting task, especially when you're renting with a roommate and neither one wants to take responsibility. But when you finally lose the coin toss, don't fret—it's a relatively simple procedure. First, make sure to familiarise yourself with your utility room. Commonly, these are outside, either in a designated housing unit or at the ground-level side of the home. The tank you're looking for is either a small 20-pounder, or a tall and skinny 100-pounder. Make sure to use precaution when removing the tank, and ensure that the lines and tanks are closed before removal.
Take note of labels on the tank. They'll likely be marked with either a 'Delta' or 'Sol' insignia. On Tortola, Delta's Pasea location will accept either brand, but the Pockwood Pond location will only refill Delta tanks. For 100-pound tanks, you'll pay $76; 20 pounds, $25. Your other option is Sol, which offers 100-pound refills for $85 and 20-pound refills for $27 at their Baughers Bay depot, located across from the CSY Dock and at the Botanic Service Station near the cinema. If you're on one of Tortola's sister islands, or you would like a serviceman to deliver to your residence, you'll need to call your distributor for assistance.