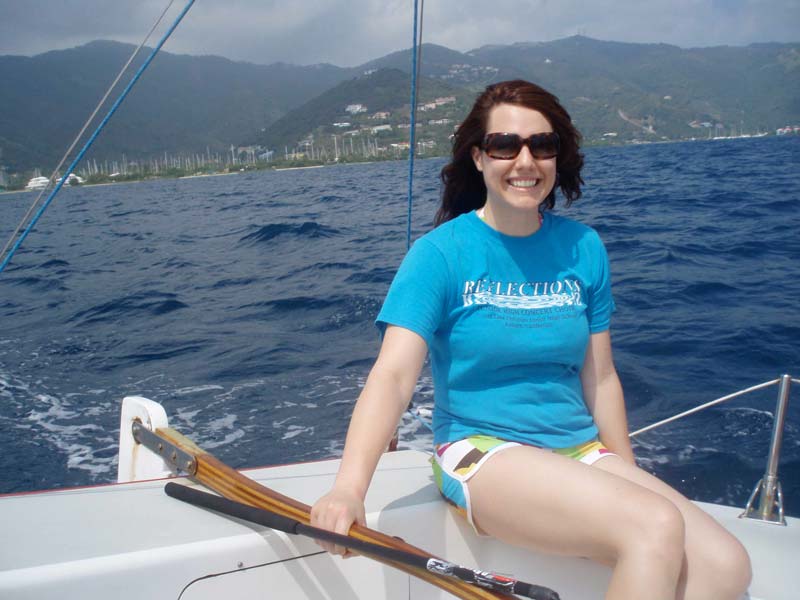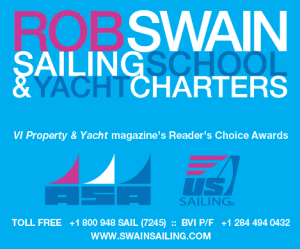 Rob Swain Sailing School
An ASA, US Sailing and International Yacht Training (IYT) Facility
Nanny Cay Resort and Marina
Road Town, Tortola
British Virgin Islands
Local phone/fax 284 494-0432
Toll free US & Canada 1-800 948-SAIL (7245)
FacebookRSSS news and specials http://www.facebook.com/groups/246759745536/
[two_third_last]
Sailing School and Yacht Charters British Virgin Islands – Learn to Sail – Basic Keelboat, Bareboat Cruising, Catamaran Cruising
Sailing in the British Virgin Islands is ideal, and learning to sail in the Caribbean in the steady trade winds and warm weather is sure to put even the novice sailor at ease.
Rob Swain Sailing School is an accredited training facility of the foremost sailing associations in the US, offering sailing certification courses in Basic Keelboat (Learn to Sail), Live Aboard Cruising, Cruising Catamaran, Fast Track to Bareboating, Coastal Passage Making/Advanced Coastal Cruising, Coastal Navigation as well as customized courses in performance sailing and racing. RSSS also offers the International Bareboat Skipper's Certification for both sailing and powerboating.
The BVI offers the most consistently ideal sailing conditions for learning to sail and catamaran charters. Trade winds blow on the norm from ten to twenty knots throughout most of the year. More important than wind speed is the wind direction. The wind blows almost constantly from the east down in the Virgin Islands. That makes for much easier learning – sailing out of our channel into the Sir Francis Drake Channel the wind will be blowing on your left ear as you look ahead. Repetition is the key to learning sailing, and the wind helps us here enormously. The Sir Francis Drake Channel is approx 9 miles long and 4 miles wide. Blocking the Atlantic Ocean is the island of Tortola, and shielding us from the Caribbean Sea swells are eleven other islands. This geography makes for the perfect training ground – a lively 2-3 foot chop and constant trade winds. It is very sunny here (about 85 degrees), but the winds keep it comfortable.
Your experience with Rob Swain Sailing School will be a great learning endeavor, and your trip to Tortola in the British Virgin Islands will be unforgettable! Contact us for more information regarding sailing lessons and bareboat catamaran and monohull charters in the BVI.[/two_third_last]