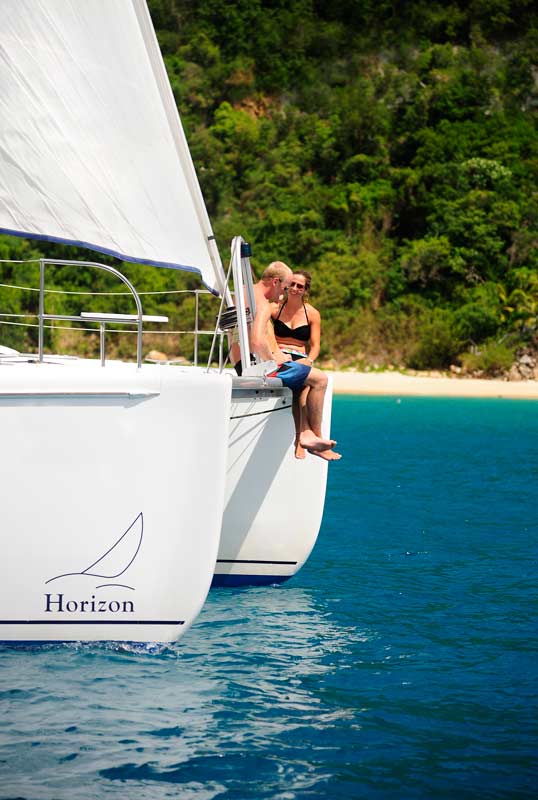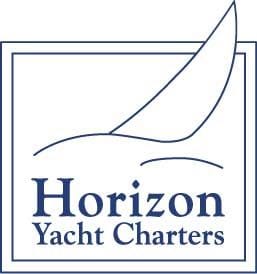 Nanny Cay Marina
Road Town, Tortola, BVI
Tel: (284) 494 8787
Toll Free (877) 494 8787
www.horizonyachtcharters.com
https://www.facebook.com/HorizonYachtCharters
Sail the British Virgin Islands with Horizon Yacht Charters!
Horizon Yacht Charters in the BVI (British Virgin Islands) offers you a wonderful Caribbean sailing vacation on our immaculately maintained monohulls or catamarans. If you have never sailed in the BVI before, you are in for a treat. On your Caribbean sailing vacation you will experience white sand beaches, gentle trade winds, crystal clear waters and friendly people wherever you go. If you have visited our island paradise before, then come and revive faded memories or discover new ones. It is truly a sailor's haven.
The British Virgin Islands consists of approximately 60 islands and cays, the most populated of which are Tortola and Virgin Gorda. Horizon Yacht Charters' base is located at Nanny Cay Marina in Tortola, three miles west of Road Town, the capital of the BVI. Tortola is easily accessible from the USA, UK and Europe via Puerto Rico, Antigua or St Thomas in the nearby US Virgin Islands (just a short, scenic ferry ride away).
Nanny Cay Resort and Marina offers every comfort before and after your charter. A shore-side pool, two restaurants, beach with snorkeling reef, boutiques and provisioning store plus reasonably-priced, comfortable accommodation at Nanny Cay Hotel are all within a few steps of your boat.
The British Virgin Islands are considered by many to be the perfect Caribbean sailing destination for first-time sailboat charterers, with calm seas, constant trade winds and line-of-sight navigation. Experienced sailors will also enjoy the wealth of different islands to visit, including the coral island of Anegada. There are hundreds of stunning anchorages and moorings in the BVI to explore and the moorings are all secure and well maintained. The itinerary shown is just an example of some of the places you might visit on the way. The moorings in the BVI, for overnight stays, are available in many locations and there are plenty of attractive beach bars and restaurants around the islands.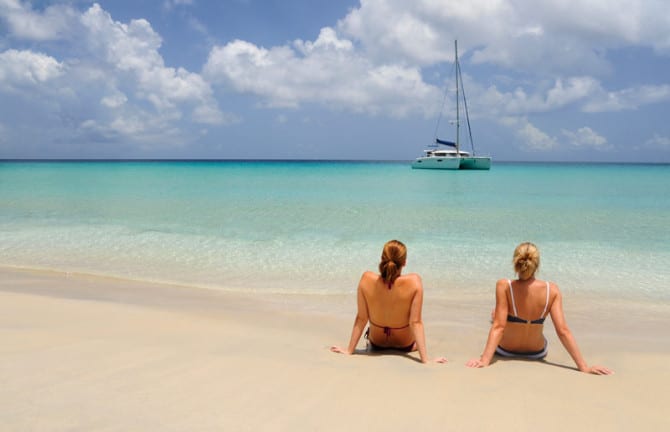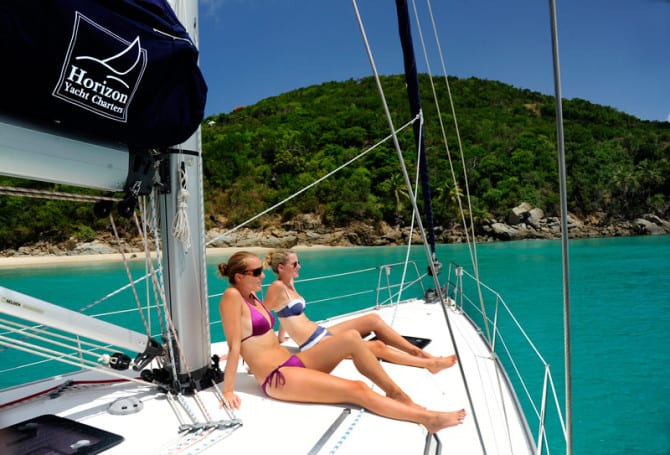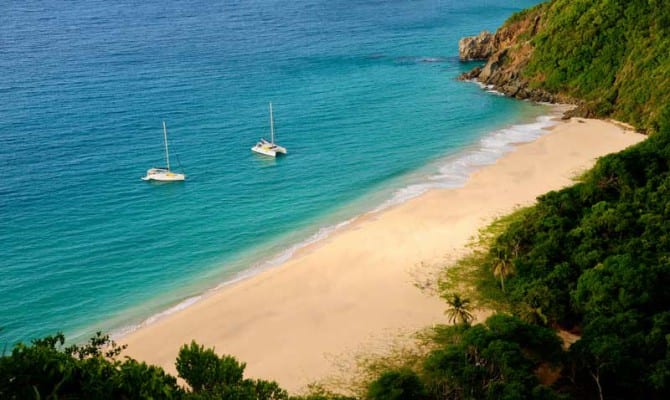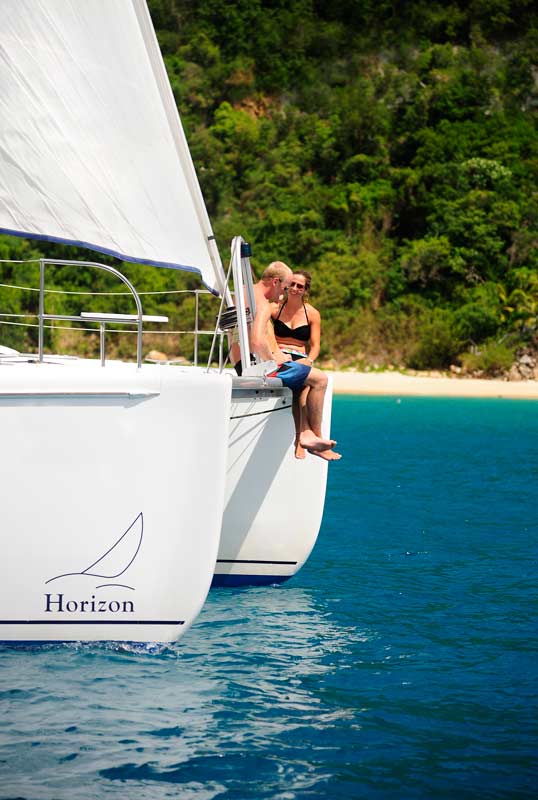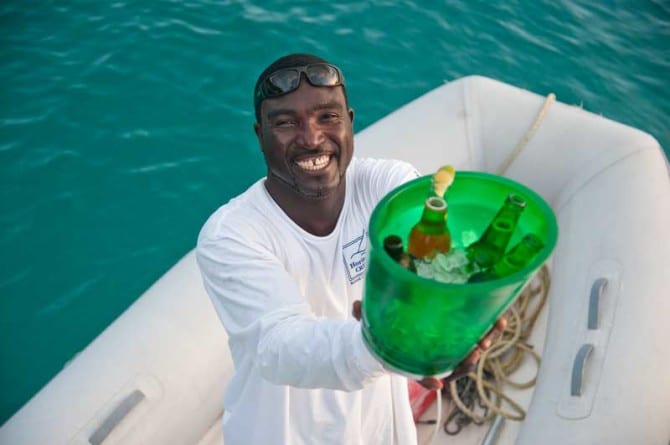 We recommend the Cruising Guide to the Virgin Islands as a great publication for planning your trip to the British Virgin Islands prior to your arrival. This invaluable book provides aerial photographs of all the moorings in the BVI along with the quiet anchorages, comprehensive information on restaurants and shore-side facilities as well as a fold-out chart on which you can log your trip and keep as a souvenir. You will find a reference copy on board your yacht and it is also available for purchase from our base.
You're in the Right Company with Horizon Yacht Charters.