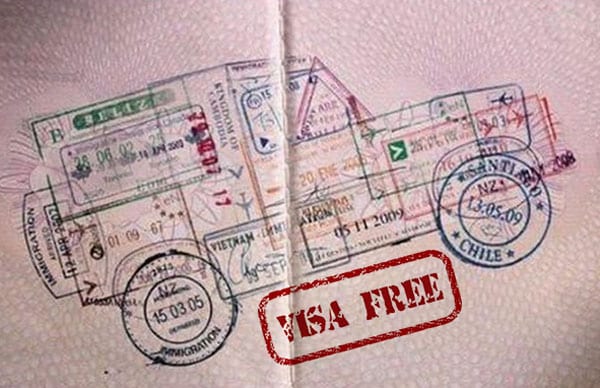 If you're interested in staying in the BVI indefinitely, you may consider applying for work permit exemption. There aren't any documented requirements for length of stay in the Territory before applying but word around rock is 20 – 25 years.
According to the Official BVI Government Web site
" Exemption processing of Work Permit holders based on discretion of Ministers of Government."
If you're close to that period of stay in the BVI, and intend to stay, what do you have to lose! We at Newbie enjoy our day at the Labour Department!
Ok, if you're still keen, here's how to apply.
Step 1: Submit the application form (download link) along with supporting documents to the Ministry of Natural Resources and Labour;
Step 2: A response from the Ministry should be sent to you acknowledging receipt of application;
Step 3: If the application is approved, you will be notified by a news release which will explain "applications for work permit exemptions submitted during a specific period are available." It is at this point you will want to get in contact with the Ministry of Natural Resources and Labour (see below). Successful applicants will be invited to come into the Ministry;
Step 4: Take a cheque for $225 for fees due in return you will receive a Government receipt;
Step 5: Payment is immediately reflected on account and the customer can collect their documentation. They will also be informed of the next steps required; which include presenting the approval letter and Government issued receipt to the Labour Department so that an exemption card can be issued, and visiting the Immigration Department to have their passport stamped.
Step 6: Go Celebrate . . . seriously!
Before you submit anything, you'll need these 3 supporting documents attached to your application:
•Two (2) current passport size photos
•A current police certificate
•Proof of length of stay in the Territory
Newbie Tip:
A reference letter from a reputable employer or Gov't liaison might help your cause.
Apply by Mail or in person to:
Ministry Of Natural Resources And Labour

Permanent Secretary
Ministry of Natural Resources and Labour
33 Admin Drive
Central Administration Complex
Road Town, Tortola
Virgin Islands (British) VG1110
Business Hours:
Monday – Friday 8:30 a.m. to 4:30 p.m.
Cashier: 9:00 a.m. to 3:30 p.m.