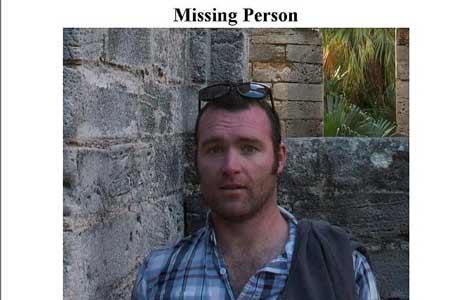 Missing US citizen Travis Keenan was found by US Coast Guard yesterday afternoon, after a quick response by rescuers and help by the larger Facebook community.
According to Virgin Islands Search and Rescue President Phil Aspinal, Travis Keenan had every intention of attending the Jah Cure concert in Jost Van Dyke on Saturday night. While details from friends and Keenan conflict, it's apparent that the partygoers forgot their friend on St John before heading to Sopers Hole, Tortola, and finally Great Harbour, Jost Van Dyke. Hell-bent on joining the fun, Aspinal said Keenan made the foolish decision to attempt the four-plus mile swim to Sopers Hole. Choppy waters and fast currents were against Keenan, but fortunately the misled reggae fan survived his failed attempt.
Not only is Keenan lucky to be alive, but he should also be grateful for the hurried outpouring from concerned members of the Facebook community. A 10am posting from VISAR was quickly shared more than 40 times. Aspinal said if anything can be learned from this near tragic situation, it's that social media is a powerful tool that search and rescue responders will use for future efforts.
"We're just glad this social media thing worked out," he said. "We were getting calls and messages after he was found saying, 'Yeah, we saw [Kennan], the guy from the Facebook post.' … It's a powerful tool."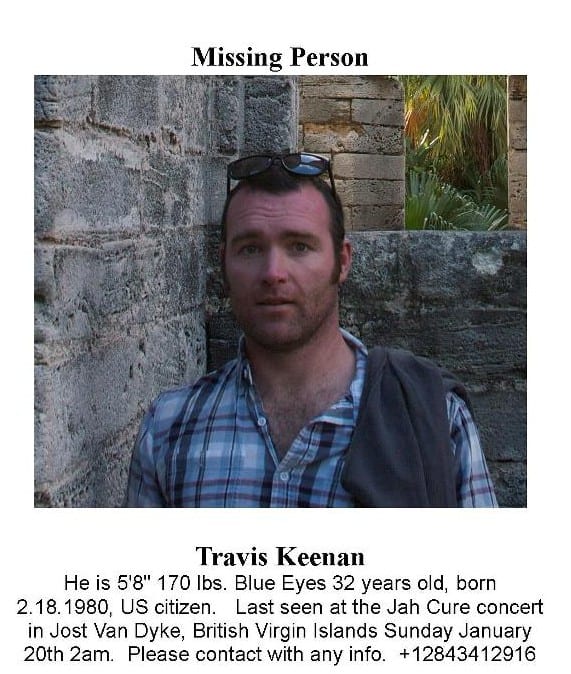 This information graphic was shared throughout Facebook on Monday morning.