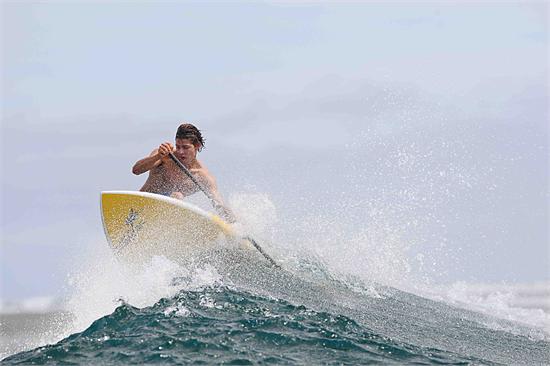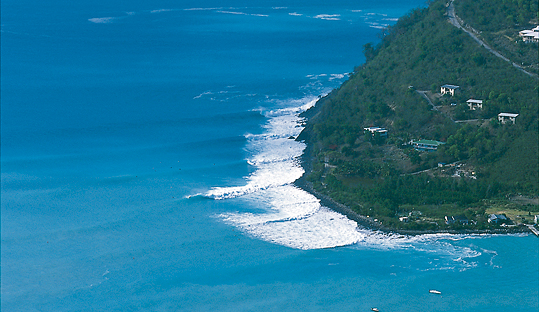 The British Virgin Islands has been named as the destination for the 2012 Location X. After a flurry of interest online and hundreds of voters sharing their wishes and favorite destinations from all over the globe, the decision has been taken for this beautiful chain of islands in the Caribbean to host this unique event featuring the World's Top 16 athletes plus 2 wildcards.
Living and exploring aboard The Moorings yachts, the athletes will take part in one of the most dramatic events in recent years, with a completely mobile venue providing the ultimate surf adventure.
Location X to be live broadcast at standupworldtour.com
Despite the remote location, you will be able to tune in live to watch the action go down as the world's best will battle it out in the beauty of the British Virgin Islands.
You will also be able to tune into broadcasts as soon as 5 days after the event on NBC, NBC Cable, Universal, Eurosport and Fuel TV Australia to mention just a few as this unique adventure aboard the Moorings boats will add an extra element to this already dynamic World Tour, providing a fitting close to the 2012 Season.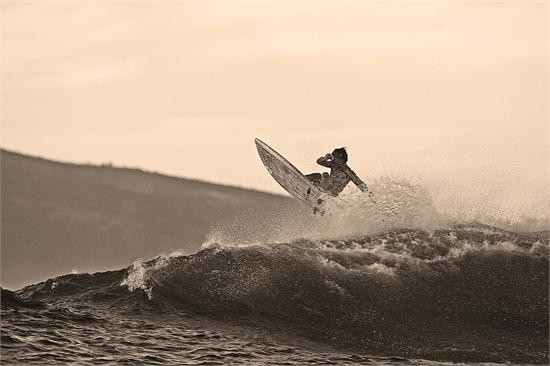 The Moorings yacht charter co. to present Location X
We are proud to announce that The Moorings yacht Charter Company, a partner of the Waterman League since 2009, will present this groundbreaking event, as their fleet of boats will host the athletes and crew for an unforgettable adventure through the BVI's.
Being 100% waterbased will provide the utmost mobility to the event, and ensure that the athletes benefit from the best possible conditions for this all important final showdown of the year. It will also allow them to explore the magic that is the British Virgin Islands.
Starboard announced as Board Sponsor of Location X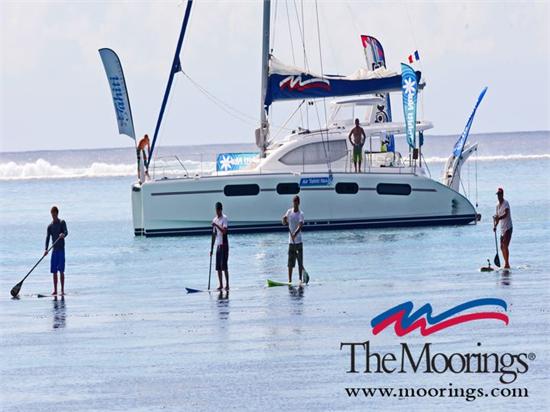 Starboard's presence across all aspects of Stand Up Paddling is mirrored by its extensive board range and strong team of athletes that represent them: from current ratings leader Sean Poynter and wildman as well as 2011 Finals winner Zane Schweitzer to the Aussies, Big Wave Dave Muir and Justin Holland, not to mention of course racing Champion and dark horse Stand Up Surfing talent, Connor Baxter, the brand is not only well represented but provides invaluable support to the sport of Stand Up Paddling as a whole.
We are proud toannounce Starboard as the Official Board brand of the Location X Finals as it all comes down to the wire in the British Virgin Islands.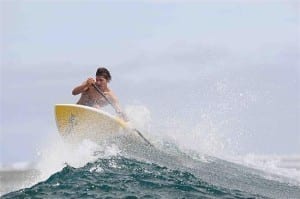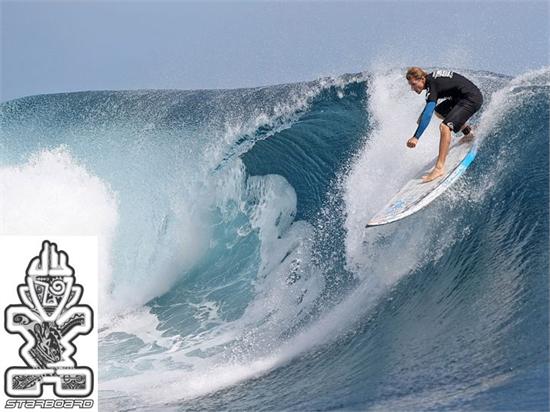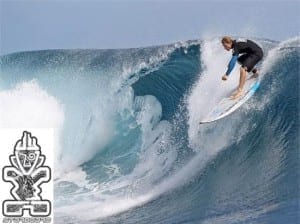 Hawaii is well represented at the Location X in BVI
From 2 x World Champion Kai Lenny (Naish) looking to defend his title, to number 3 in the world, Robin Johnston (Mistral) on a mission to stay on the podium and with his eye on the top spot, but also Zane Schweitzer (Starboard), Noa Ginella (Naish) and Mo Freitas, Hawaii is well represented and will be looking to take charge here in the BVI.
The Aussies will be looking to assert their presence
From Tahiti Finalist Justin Holland (Starboard), to Tahiti Winner in 2010, Dave Muir (Starboard) and breakthrough talent Beau Nixon (Naish), fresh from his national title win, the Aussies will also be well represented at this unique event.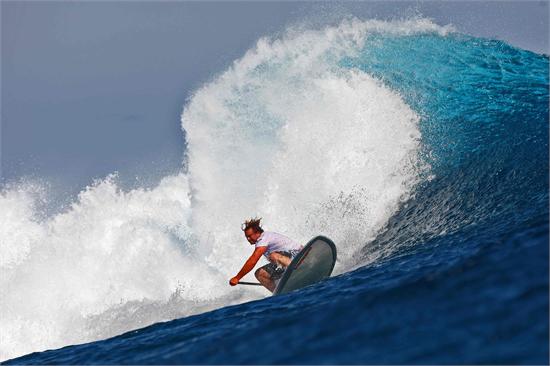 Brazilians to stand strong at Location X, after Maresias
There will be 2 Brazilians represented at the Location X Finals, namely, leading light Leco Salazar, but also the breakthrough young athlete from Brazil and local celebrity Caio Vaz (Art in Surf). Expect great things from these two talented surfers especially coming right from their home event in Maresias later this month.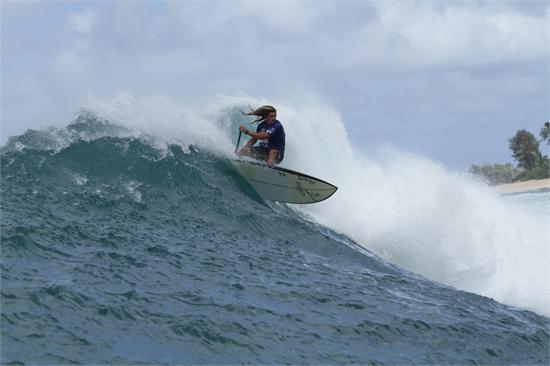 But you can never count out the US mainland contingent
They may have been fewer in numbers over the past few years on Tour, but they have certainly been on devastating form: rankings leader Sean Poynter will be looking to bring it home for the US after what has been a great year fro the young American.
Sean will be joined by fellow American Chuck Patterson who has been on a strong roll this year, posting solid results in both Sunset Beach and Tahiti.
Meanwhile it looks likely that one of the wildcards will go to none other than Colin McPhilips, who has competed in one event per year over the past 3 years and finished 2nd, twice and 3rd in the other: with 3 World records to his name in longboarding, it is safe to say you can expect big things from this heavy hitter.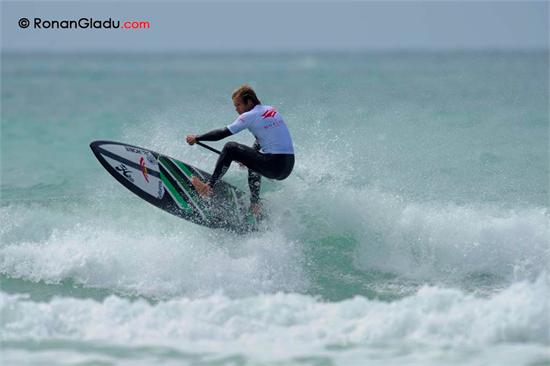 The French will no doubt stand out in the Caribbean
The young phenom Benoit Carpentier (Naish) has had an amazing year so far in 2012, following his breakout performance at Sunset, consistency in France and then another semi finals finish in Tahiti: he will certainly be a force to be reckoned with. And while the powerful Peyo Lizarazu can't make it, it is expected that Antoine Delpero will be the other Frenchman to represent his country and continue his staggering form on the Stand Up World Tour, but also following his win in France earlier this year.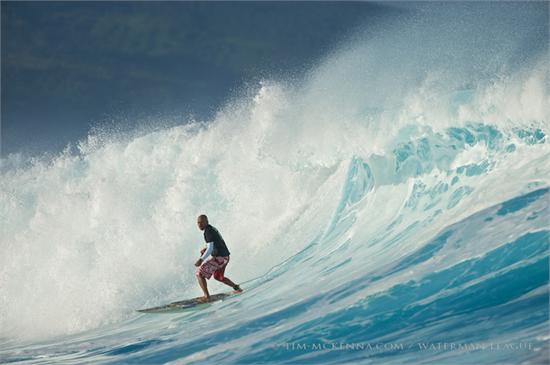 Tahiti to be represented at Location X by legend and youth
It looks as though the legend Arsene Harehoe (Rogue) will be joined by the youngest and fiercest young talent out of Tahiti, Poenaiki Raioha (Naish) who took the world by storm in the Sapinus Pro presented by Air Tahiti Nui and in association with Rogue earlier this year by finishing in 2nd behind the American, Sean Poynter. Furthermore, with Arsene sitting high up on the rankings following strong results in France and Tahiti, it is all to play for as we come into the closing stages of the 2012 Stand Up World Tour.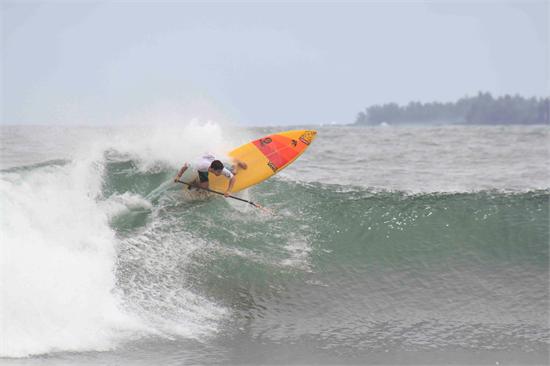 But first, join us from the 28th Nov. in Maresias, Brazil
But first, join us for one of the most critical and widely anticipated events of the year, the Maresias Pro: Brazil has become a major player in Stand Up Paddling, not least given the representation that it has on Tour with the likes of Leco Salazar, Caio and Ian Vaz, Carlos Bahia, Luis Saraiva and Renato Wanderley to mention just a few.
Maresias will once again play host to the World's best from November 28th thru to December 5th, as it all comes down to the wire for the 2012 World Championship Title.
Taken with consent from http://www.standuppaddlesurf.net/2012/11/08/destination-for-the-location-x-is-announced/